About Juliet Lingerie & Swimwear
Are you in need of a bra that fits you perfectly or shapewear for under that form hugging dress? Juliet Lingerie & Swimwear in Mount Kisco, NY is the right lingerie store for beautiful and functional lingerie, undergarments and more. Founded in 2008, our store offers an extensive range of women's bras, lingerie, swimwear and shapewear.
Read More
Subscribe to Our Mailing List
Like & Follow Juliet Lingerie
Like our Facebook page for exclusive updates on our latest inventory, sales and offers.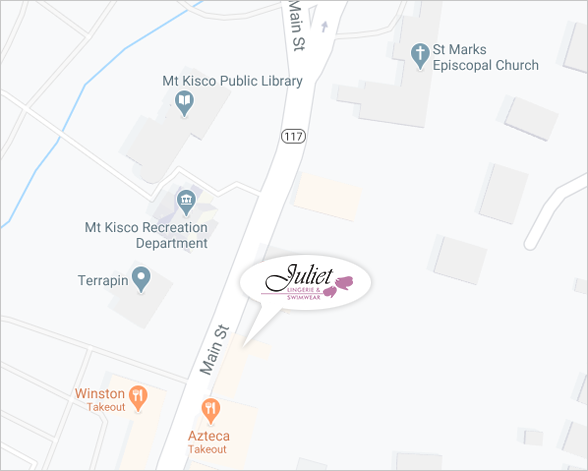 Schedule a
custom fitting today.
115 E. Main Street
Mount Kisco, NY 10549

914-218-8787
Get Directions